dNj specialties
Welcome to our new site!
We have recently updated to a new website server and are in the process of making changes to make your search for products from dNj specialties less time consuming.
If you have any questions, please feel free to contact us, via email at sales@dnjspecialties.com or phone 770.338.2121
Featured Item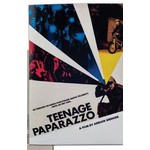 Video In Print Card - 2.4" or 4.3&q...
Video in Print engages the audience in a revolutionary way: your custom-printed traditional corporate marketing communication is amplified by an arresting video, synchronized with crystal-clear audio....

Signature Showrooms